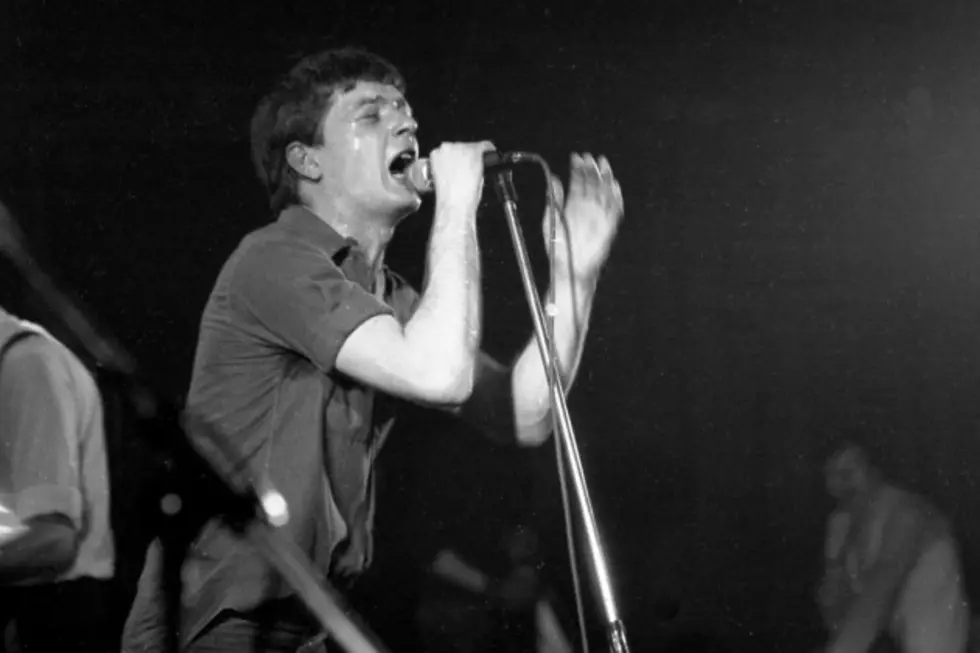 Fan Buys Ian Curtis' House + Plans to Turn It Into a Joy Division Museum
Chris Mills, Redferns / Getty Images
Back in February, the house of the late Joy Division frontman, Ian Curtis, was listed for sale on Right Move, a British real estate website. Now, a few months later, the house -- located in the English town of Macclesfield -- has officially been taken off the market.
Hadar Goldman, an "entrepreneur and musician" (according to NME), bought the house for the asking price of £115,000 (approximately $180,000) plus £75,000 ($118,000) in "compensation and legal fees."
"Although I paid nearly double the asking price, I felt as if I had to get involved, especially after hearing the plight of the fans who had failed to raise the necessary funds to buy the house owned and lived in by one of the musical heroes of my youth," Goldman explained. "Joy Division left a musical legacy which has influenced many of today's bands ... this is not just about history and the past. The Joy Division legacy deserves to be taken into the 21st century, to raise awareness into one of the most seminal bands in the history of contemporary music."
Goldman's plans to raise awareness include turning the property he just purchased into a museum dedicated to Curtis. The timing of this acquisition coincides with the 35th anniversary of the frontman's suicide on May 18.