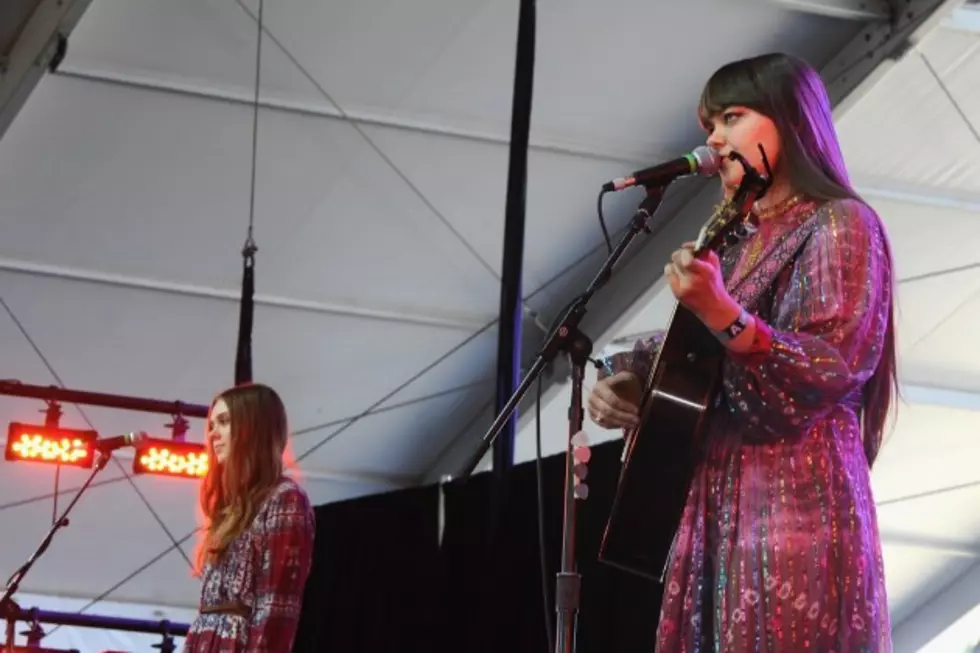 Watch First Aid Kit Cover Jack White's 'Love Interruption' In Paris
Michael Buckner, Getty Images
Last Thursday (Sept. 25), Swedish folk duo First Aid Kit took the stage at Café de la Danse in Paris, France -- the stop was part of the current European tour in support of their new album, 'Stay Gold' (out now via Columbia).
During this particular gig, they didn't just perform tracks from their own discography; they threw in a flawless, folky cover of Jack White's 'Love Interruption' which you can watch below.
"It's our favorite song," Klara Söderberg says before the two sisters launch into the cover that the audience seems to welcome.
The group will continue their whopping five-month tour until the end of January. You can get more info on their new album, as well as the remainder of their tour dates, here.
First Aid Kit Cover Jack White's 'Love Interruption' In Paris