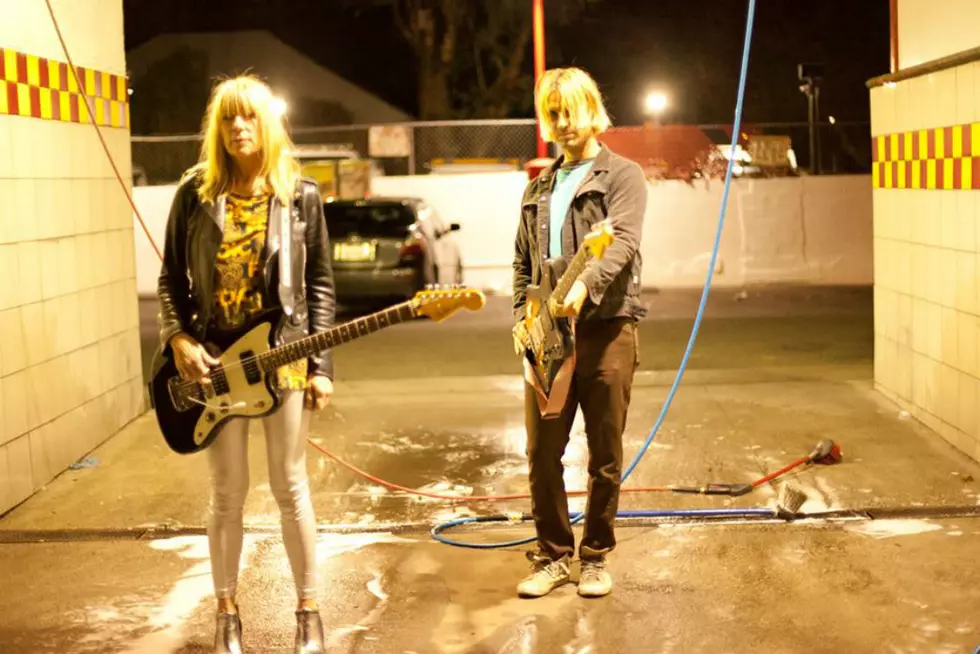 Kim Gordon's New Band Glitterbust Share Eerie Video for 'The Highline'
Thomas Campbell
At the top of the month, Kim Gordon returned with her latest post-Sonic Youth band Glitterbust's self-titled debut. Now, the duo -- comprised of Gordon and Tomorrows Tulips' Alex Knost -- has unveiled a music video for lead single "The Highline."
The Thomas Campbell-directed clip features an abbreviated version of the Glitterbust track, capturing five-and-a-half minutes as opposed to the full nine. The video depicts performance footage of Gordon and Knost alongside eerie, washed-out images (not unlike the song itself). Check it out above (via Interview).
Gordon told Interview the song and video are in part inspired by New York City's High Line, a park built on an elevated, defunct railroad line. "On any given weekend [it] looks like a crowded, self-conscious human freeway," she said, "surrounded by mirrored glass walls of luxury condos built up around it, casting shadows, part of the moneyed, power landscape."
And those glowing figures on the horizon in "The Highline"? According to Gordon, those are "alien, embryonic beings traipsing through the empty night, creating a 'desire path' through the empty industrial complex of Orange County, like cultural ghosts."
Glitterbust is out now via Burger Records. Grab a copy right here.