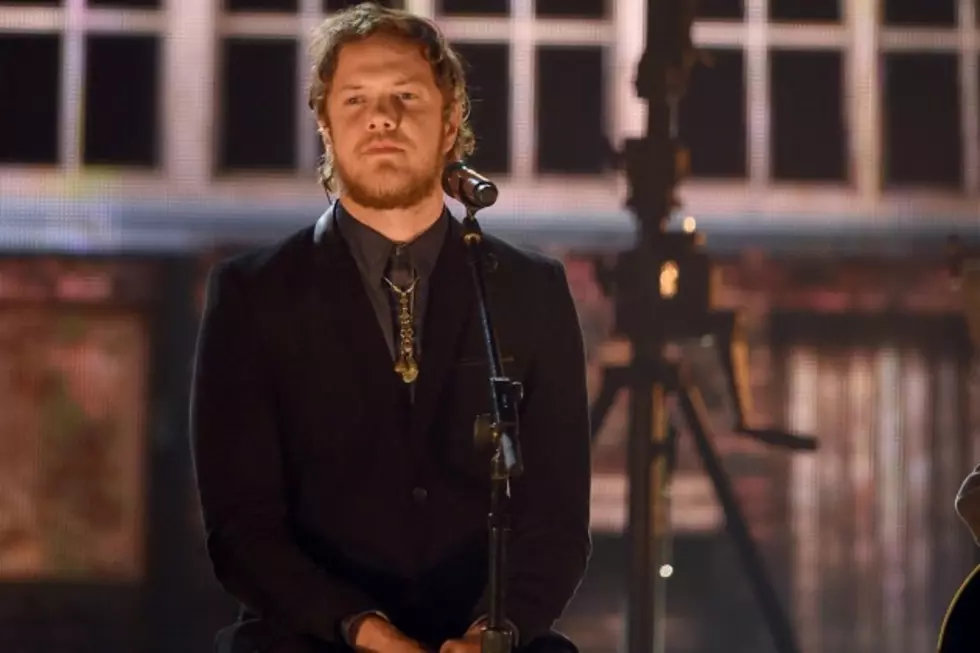 Imagine Dragons Honor Ben E. King With 'Stand By Me' Performance at Billboard Music Awards
Ethan Miller, Getty Images
The passing of blues legend B.B. King has been tragic for a variety of obvious reasons, but also because it seems to have overshadowed the death of Ben E. King, who passed away on April 30 from coronary problems. The latter King, who died at 76 years old, was most noted for writing and performing "Stand By Me," an unquestionable staple of music history.
To honor his memory, Imagine Dragons performed the song at tonight's (May 17) Billboard Music Awards, with King's daughter and granddaughters in attendance. Check out a clip of the performance below.
Imagine Dragons kept their performance true to the energy of King's original recording, which was released in 1961 and has since been recorded over 400 times by various artists, including greats like John Legend and Otis Redding. King's family seemed to appreciate the faithfulness of Imagine Dragons' rendition, as they tearfully applauded when it was over.
(This isn't the first time Imagine Dragons paid their respect to King and the song. Watch their performance performance of "Stand By Me" for SiriusXM here.)