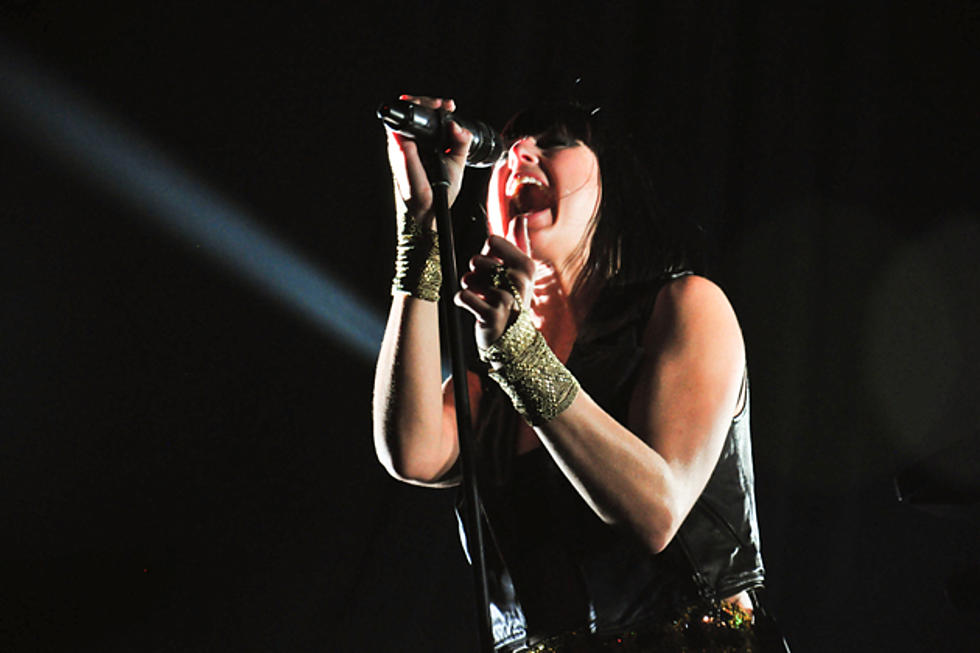 Phantogram Make Strong Debut at Madison Square Garden
Emily Tan, Diffuser
Supporting Alt-J at Madison Square Garden last night (March 30), Phantogram's performance and fanbase were so strong it was hard to believe they were the opening act.
The legendary arena erupted the moment the crowd saw the glimmer in singer Sarah Barthel's sequined pants. Starting strong with "Nothing But Trouble," the audience jumped around and sang along as loudly as they could throughout the entire performance. Although they only have two albums -- 2009's Eyelid Movies and 2014's Voices -- under their belt, Barthel and her partner-in-musical-crime Josh Cartel played a strong set that was filled with fan-favorites like "Fall in Love" and "Black Out Days."
Hailing from Upstate New York, Phantogram proved that this was a hometown show of sorts. And considering the fact it was their first time playing the Garden, they performed like pros, bringing so much energy that fans were headbanging as hard as Barthel was at her mic. We couldn't get enough.
After last night's stint, Phantogram are hitting up the festival circuit. They're set to play Hangout Fest followed by the Roots Picnic in May, and will close out the month at the Sweetlife Festival. Following that, they're set to play Electric Forest in June. You can find their full tour itinerary here.
Check out our exclusive photos of their New York City gig -- and Phantogram's setlist -- below:
Phantogram -- New York City's Madison Square Garden
Phantogram -- Setlist, March 30, 2015
"Nothing But Trouble"
"Running From the Cops"
"Black Out Days"
"Turning Into Stone"
"Mouthful of Diamonds"
"Bad Dreams"
"Don't Move"
"Fall in Love"
"Howling at the Moon"
"When I'm Small"