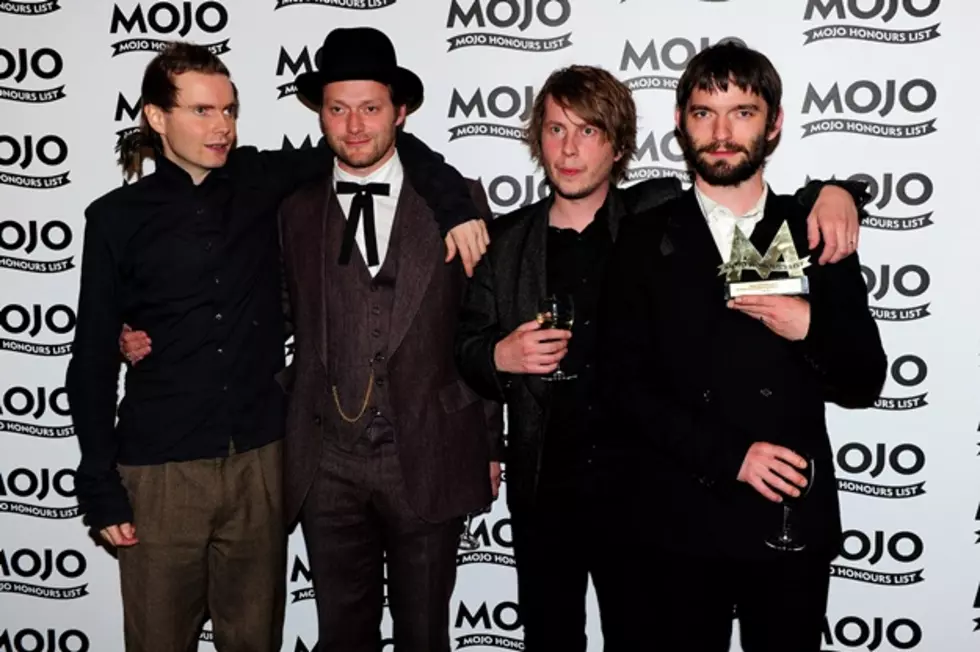 Sigur Rós Premiere New Song 'Dauðalogn' on 'Vampire Diaries' Season Finale
Icelandic post-rock band Sigur Rós premiered their newest track, 'Dauðalogn,' in the high fashion of our day: by way of paranormal romance season finale. Check the video below (and mind the spoiler alert title if you're in the 'Vampire Diaries' dark).
The song, with a title that translates as the 'death of calm,' provides the soundtrack to a watery bit of fang-toothed tension.  The clip opens with a still lake above and trouble brewing below, as a car full of friends are at the bottom. We were nearly in tears: There's tender hand holding, significant eye contact, a swim-savvy vampire dude. Somewhere between the underwater sign language and lack of oxygen, the female lead -- that's Elena -- loses consciousness. Viewers may lose consciousness from the wooden acting that follows, though the Sigur Rós in the background is as ethereal as ever. We're hoping it's frontman Jonsi Birgisson's wistful song-whispers that make Elena wake up -- or maybe it's the whole "just became a vampire" thing.
'Dauðalogn' comes off of 'Valtari,' the Reykjavík band's sixth studio album, which will drop in the U.K. on May 28 and in the U.S. on May 29 on XL Recordings. Sigur Rós shared another track from the album, 'Ekk Mukk,' in March.
We already knew that Birgisson loves pop music (Nicki Minaj and Rihanna, to name a few) but we didn't know he digs pop romance. Maybe he's next to become a vampire? Maybe he already is?!
Watch Sigur Rós' 'Dauðalogn' on 'Vampire Diaries' Season Finale