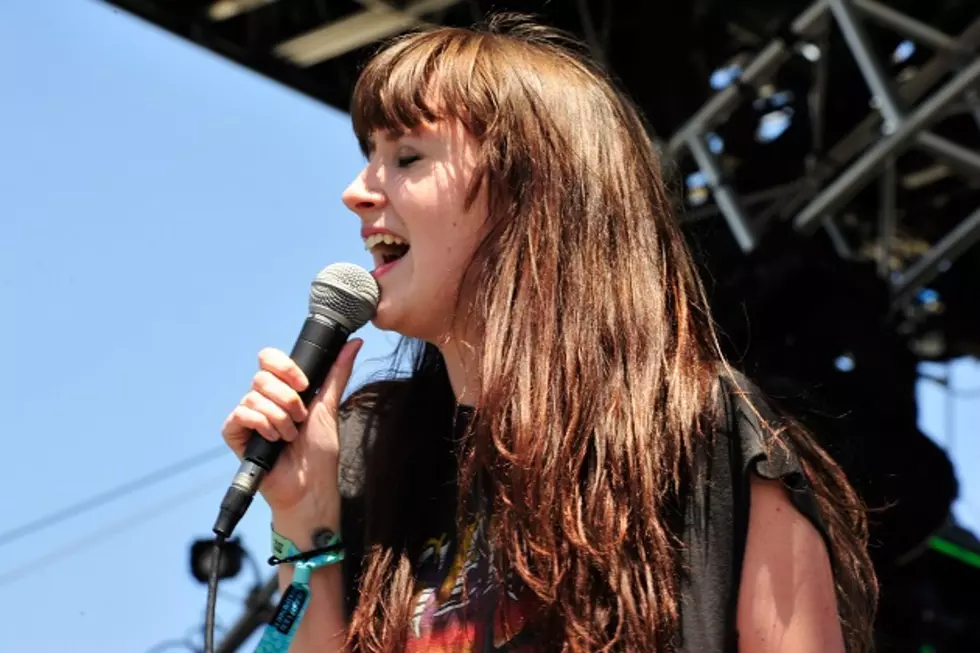 5 Questions For … Sleeper Agent's Alex Kandel
Frazer Harrison, Getty Images
Sleeper Agent pack a heavy punch with their pop-spiced alt-rock. The six-piece Kentucky band — fronted by 21-year-old Alex Kandel -- released its second album, 'About Last Night,' earlier this year. It follows 2011's breakout debut 'Celebrasion' with more emphasis on the group's poppier elements. "We wanted to take a step toward that direction, but we're still  a rock band," Kandel tells us. "I don't think we'll ever put out a dubstep record, don't worry." Kandel took time out of Sleeper Agent's busy touring schedule to answer some questions for us.
For a band called 'Sleeper Agent,' you're pretty energetic. Is your name supposed to be ironic?
The name comes from 'Battlestar Galactica.' We're big nerds. People actually mishear the name a lot. My favorite has been Sleep Arrangement. Sometimes I just call us that anyway.
You played the Weezer Cruise in 2012. How was that?
It was probably the most surreal experience of my entire life. Probably not a month goes by where I don't tell a story from it. One of the coolest parts about it, obviously besides being on a boat with music legends like Weezer and Dinosaur Jr., we were on the boat with all of the fans. So we would play the show, get off stage and hang out with all of the fans and artists. I think we made a lot of lifetime fans there who still remind us of funny things that went on and make us feel like old summer-camp buddies.
Are you a Kentucky State Fair kinda girl?
No, I'm originally from Northeast Ohio, the Youngstown area. I moved to Kentucky when I was in high school, so I'm definitely not a southern girl. They all call me "yankee."
What's your favorite BBQ food?
Oh, ribs. Come on! Who doesn't want ribs? I like them all, I don't even have a specific style. You can give me dry rub, Louisiana, all of them. When we're in BBQ states, that is what we seek out.
What's the one album we'd be surprised to find in your music collection?
There's a lot because I kinda like bad, silly music. Let's say Aaron Carter. I still listen to all of my old Aaron Carter CDs from when I was a little kid. I like Aaron Carter, I'll say it.