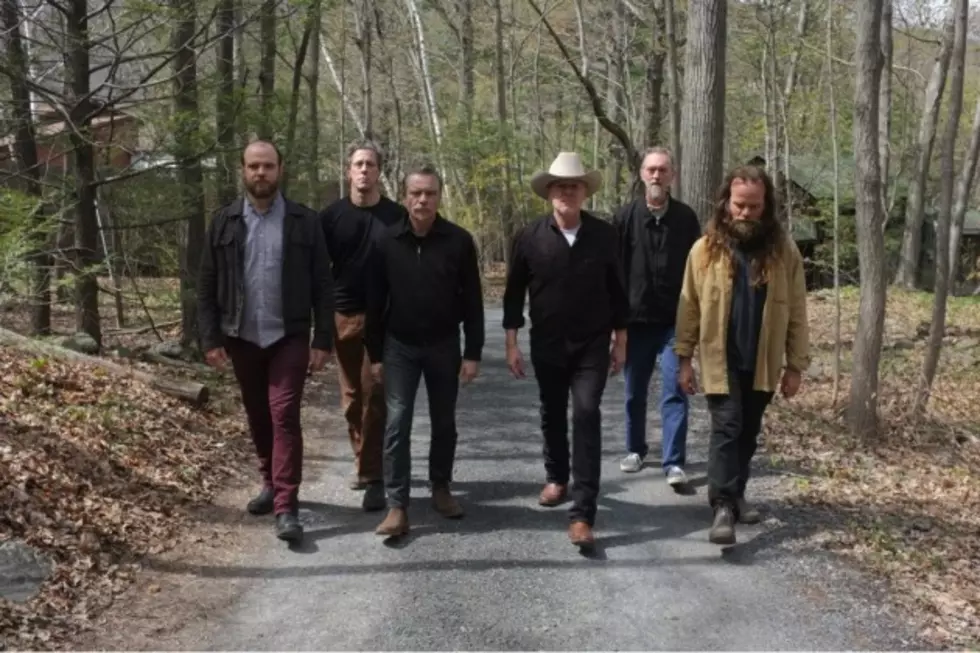 Swans Announce Live Album + Final Studio Album With Current Lineup
Fionn Reilly
Looks like it's the beginning of the end (again) for experimental rock outfit Swans – but it might actually just be another new beginning.
After wrapping up their extensive tour in support of last year's To Be Kind, frontman Michael Gira revealed on Facebook that the band will record a live album called The Gate, which will serve as a fundraiser so Swans can record what Gira said will be the final album from "this version/iteration of Swans."
Here's his full statement:
Just got home comatose after finishing up the final leg of our 14 month tour for Swans To Be Kind album. We have come to your town, though it's doubtful we have partied down. It has been a privilege to be inside the sound that on some nights seems to create itself of its own accord, and it's gratifying that many of you have conveyed to us that it's been a positive experience for you too... Next step: Sept 1 we commence a new Swans album. This will be the final Swans album (and subsequent tour) for this version / iteration of Swans. Not really sure what the next step will be after that, but that's perhaps a good thing... We'll be making a live album/fundraiser (called The Gate) soon, in order to raise the necessary - somewhat daunting - capital for the studio album, which is bound to be an insatiable beast... more soon, Thanks and Love!
Swans formed out of New York City in 1982 and emerged as part of the No Wave scene. The band always had a rotating lineup, however, until their dissolution in 1997. Gira brought the band name back in 2010 without longtime member Jarboe and they released three albums since then.
The upcoming studio album will be the band's fourteenth.
Swans – 'No Words No Thoughts' (Official Music Video)