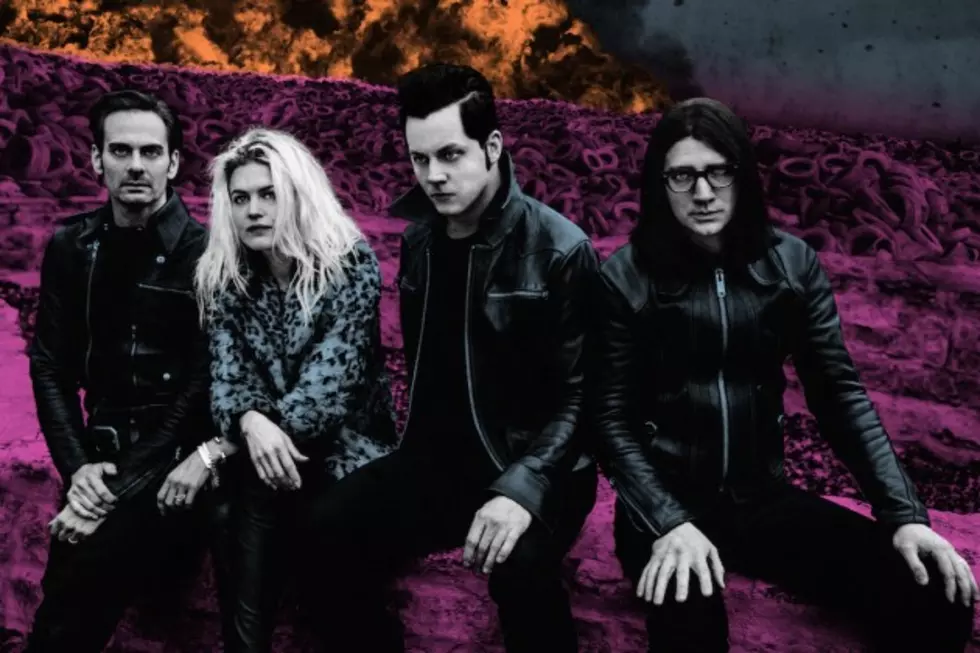 The Dead Weather's Jack Lawrence Has an Extra Finger on 'Dodge and Burn' Cover
Third Man Records
The Dead Weather have been promoting their new album, Dodge and Burn, for two months, but it wasn't until recently that Stereogum pointed out something humorously amiss about the band's first album in five years.
We've been looking at Dodge and Burn's artwork since July, which portrays the quartet in grayscale atop a fiery landscape. However, we've only just noticed that bassist Jack Lawrence has a sixth finger on the album cover. Whether this was a Photoshop mishap or holds some kind of deeper symbolic meaning is unclear, but one thing's for sure: Lawrence doesn't actually have an extra finger on his right hand.
Dodge and Burn and all of the band's 41 fingers is due out this Friday (Sept. 25) via Jack White's Third Man Records. Before then, the band is streaming the album in advance on Tidal and Third Man Vault. If you're not a subscriber, you can listen to 30-second previews of each of the album's 12 tracks at Tidal.