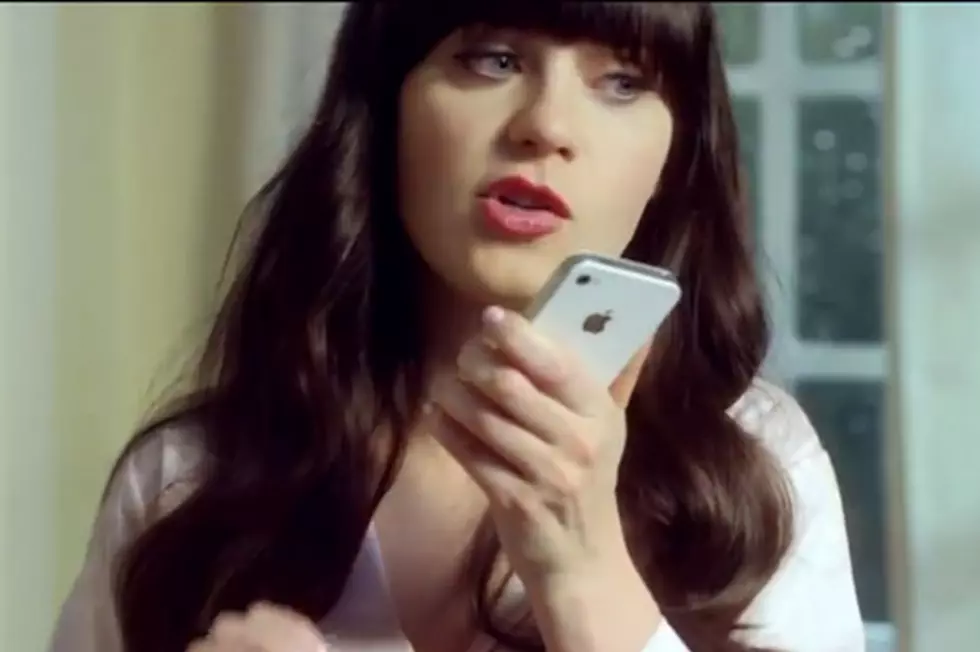 Zooey Deschanel Apple iPhone 4S Commercial – What's the Song?
Zooey Deschanel dances around to the original recording of 'Shake, Rattle and Roll' in the new iPhone 4S commercial, which uses Siri's "intelligent personal assistant" technology to respond to verbal commands.
The ad depicts a lazy day at home for Zooey, who wears pajamas and slippers. "I don't wanna put on real shoes," she declares. She hears raindrops and asks Siri to confirm that it's raining. Then, she says, "Let's get tomato soup delivered," and Siri provides a list of restaurants that can accommodate the request.
Zooey asks her electronic companion to remind her to clean the house tomorrow, then says, "Today, we're dancing. Play 'Shake, Rattle and Roll.'" Big Joe Turner's original recording of the classic track begins playing as Zooey dances her way out of the scene and the ad ends.
Though Elvis Presley and Bill Haley & the Comets also recorded well-known versions of 'Shake, Rattle and Roll,' R&B singer Big Joe Turner's more risque recording charted first and was selected as one of the Rock and Roll Hall of Fame's 500 Songs That Shaped Rock & Roll. Turner's song hit No. 1 on the R&B chart in 1954. The singer, who passed away in 1985, was inducted into both the Blues and Rock and Roll Halls of Fame.
Watch Big Joe Turner's 'Shake, Rattle and Roll' in the Zooey Deschanel iPhone 4S Commercial