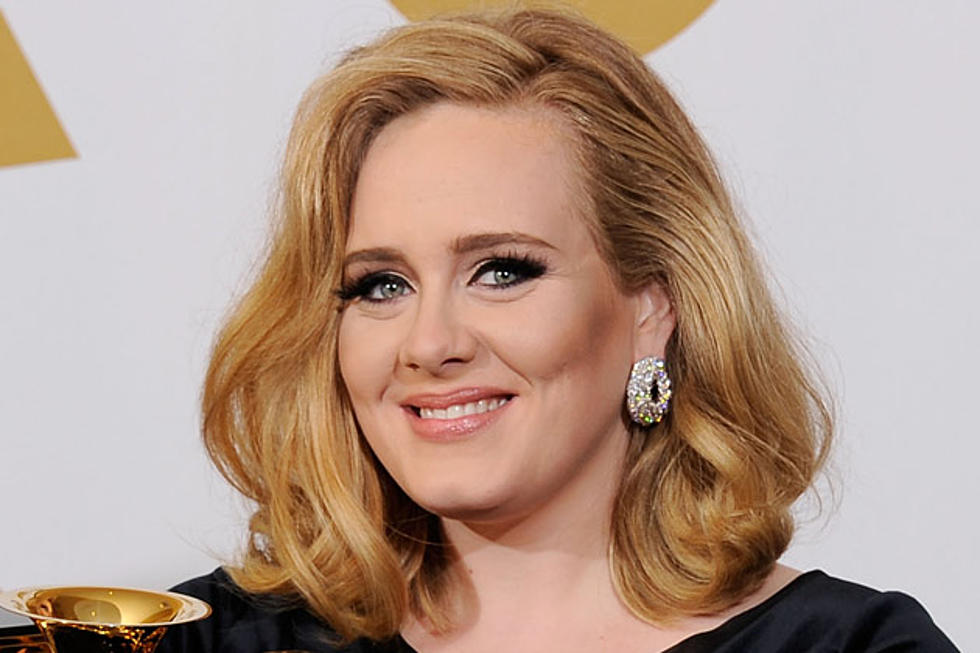 Adele Earns Oscar Nomination for 'Skyfall'
Kevork Djansezian, Getty Images
Adele has earned an Oscar nomination for 'Skyfall,' her theme song from the James Bond film of the same name. The British singer will compete for Best Original Song against four other tunes -- 'Before My Time,' from 'Chasing Ice'; 'Everybody Needs a Best Friend,' from 'Ted'; 'Suddenly,' from 'Les Miserables'; and 'Pi's Lullaby,' from 'Life of Pi' -- when the 85th Academy Awards are held in Los Angeles on Feb. 24.
Adele's Oscar nomination follows rumors the '21' songstress will perform at the ceremony and make her first such appearance since giving birth to her first child last year. Paul Epworth, who produced the 'Skyfall' theme, told MTV News in December he has "no idea" whether his frequent collaborator will take the stage at the Dolby Theatre, though the Academy Awards are planning a 50th anniversary tribute to the James Bond franchise, so there's reason to believe she might be in attendance.
Should Adele nab an Academy Award, she'll add the coveted Oscar statue to a list of trophies that already includes eight Grammys, six of which she won at the 2012 ceremony. She's had commercial success to match, and her '21' album was recently named the year's best-selling album for the second time in a row, marking the first time since Michael Jackson's 'Thriller' an artist has held the top sales position in consecutive years.