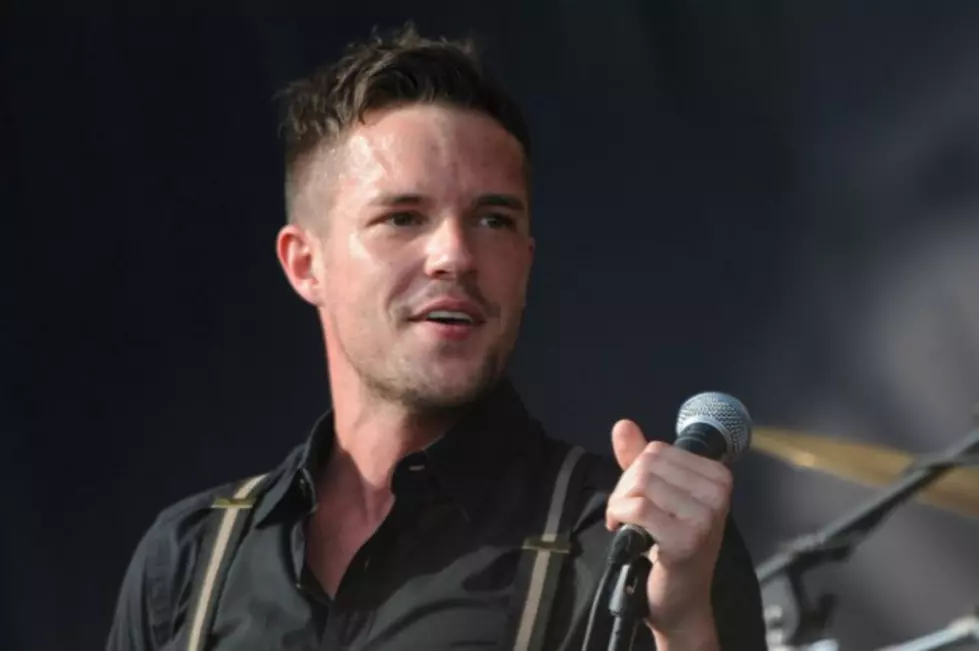 Brandon Flowers Says He Didn't Hold Back on New Solo Album, 'The Desired Effect'
Stuart Wilson, Getty Images
Brandon Flowers' second solo effort, The Desired Effect, will arrive next month, and ahead of its release, the Killers frontman has already revealed lead single, "Can't Deny My Love." In a new interview, the singer-songwriter gives fans even more details as to what they can expect from the forthcoming LP, calling it "relentless."
The Desired Effect follows Flowers' debut solo album, 2010's Flamingo, on which the singer says he was "holding back."
"I'm not holding back on this record," the singer told Rolling Stone. "I just want to write the best thing I can and put it out right now."
Flowers also says that he was coming off the lackluster reception of the Killers' most recent album, 2012's Battle Born, even more determined than before.
"I was feeling pretty confident coming off the back of Battle Born, even though it wasn't a huge success," he said. "I felt like we were making a great rock record and that it would stand for something. It didn't work. But it was also fine that it didn't work -- the gigs were the best they've ever been. And I just kept going. I feel like I have a job to do."
For The Desired Effect, Flowers recruited Haim's Danielle Haim, Pet Shop Boys' Neil Tennant, Atoms for Peace's Joey Waronker, Kenny Aronoff and Bruce Hornsby for guest spots, and cites his favorite song as being "Still Want You."
"It's fun," Flowers said. "The chorus goes, 'Crime is on the rise, I still want you / Climate change is dead, I still want you / Nuclear distress, I still want you / Earth is heating up, I still want you / Hurricanes and floods, I still want you …' I love that chorus."
The Desired Effect hits stores on May 18 via Island.