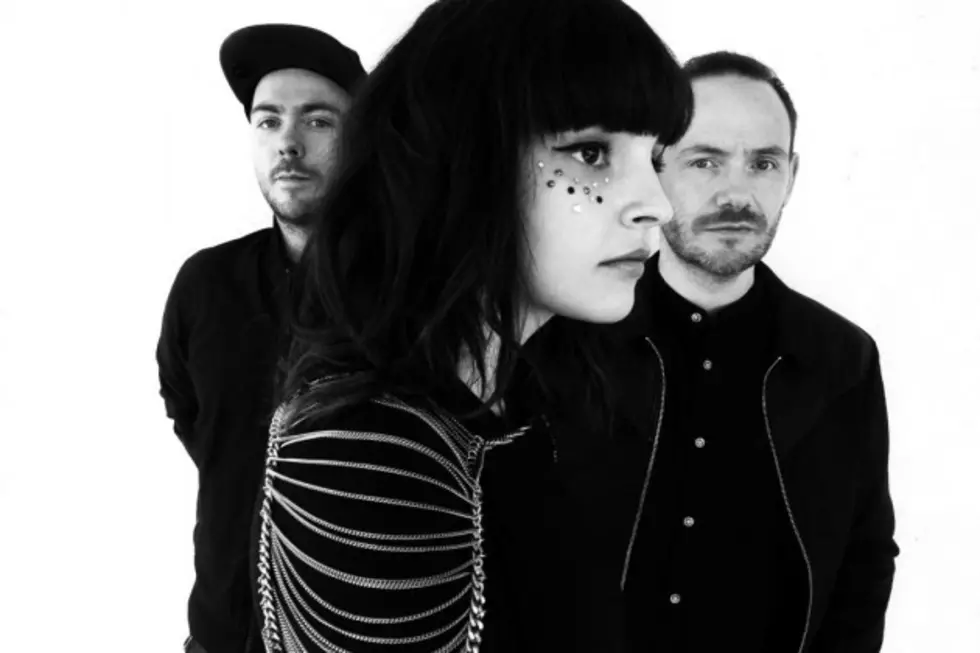 Chvrches Say They Would Sell More Albums If Lauren Mayberry Was the Face of the Band
Danny Clinch
Chvrches have been outspoken about gender roles and equality within music, and in a new interview with the Guardian, the band reveals that, ever since their 2013 debut, The Bones of What You Believe, they've made a concerted effort to present themselves as a united front rather than fall prey to the gender norms that drive the industry.
"We could have sold 200,000 more albums if we'd hidden Iain [Cook] and I from view and put Lauren on the cover of every magazine," Martin Doherty said. "But there's 100 of those acts and that stuff goes away. We ended up doing it in an indie band style. We broke through via word of mouth. It was about doing it in an honest, right way."
"I didn't want us to fit into a cookie-cutter mould of what that kind of band is meant to be like," Mayberry added. "I don't want to be the front for somebody else's creativity and sell that day in, day out."
However, with their sophomore effort, Every Open Eye, on the way, the band feels confident in allowing interviews, press photos and music videos that bring Mayberry to the fore -- something they had previously avoided.
"We wanted to establish [Chvrches] as a band first and foremost, and have that base," Mayberry said. "Then you can move on from that. We've done a couple of women's mags but we tend to talk about feminism and women in the industry, which I feel more comfortable talking about. It's more of a discussion than, 'Oh, you're a girl in a band, what hair conditioner do you use?' I use hair conditioner, and I like talking about it. But I don't want that to be the question."
Every Open Eye is due out Sept. 25. Recently, the band debuted a video for the forthcoming album's lead single, "Leave a Trace" (see below). They've also shared a second track from the LP, "Never Ending Circles."
Chvrches - "Leave a Trace" (Official Music Video)