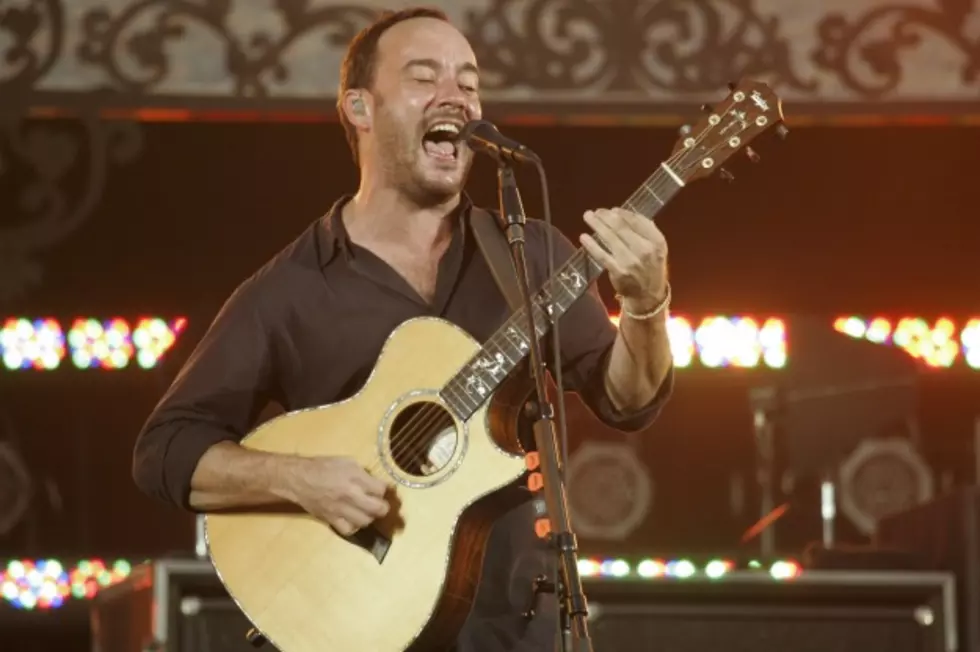 Dave Matthews Band Give Fans New Song 'Gaucho'
Dave Matthews Band are working out the final details of their Steve Lillywhite-produced new album that's set to be released this fall, and one of the first songs has emerged from the album sessions. 'Gaucho' has gone live for DMB fan club members.
The song shows the group with an eye toward the future, specifically wanting to make it better for others. In the song, Dave Matthews belts, "We've got to do much more than believe if we really wanna change things / We've got to do much more than believe if we wanna see the world change." The track itself speaks to showing children a movie of the moon landing, and showing them that we can do anything if we put our minds to it. It also implores listeners to "wake up," driving home the point with a children's chorus.
The group performed the song for the first time last night at Woodlands, Texas' Cynthia Woods Mitchell Pavilion on their recently launched tour. 'Gaucho' follows the recent soundcheck previews of 'Mercy' and 'Sweet' heard (and captured by) an eavesdropping fan earlier in the week.
Dave Matthews Band shows have been a rite of summer passage for most of the last two decades, though they did throw fans a curveball last year with just a handful of single destination festivals. Currently, shows are booked into September.
Listen to the Dave Matthews Band's 'Gaucho'