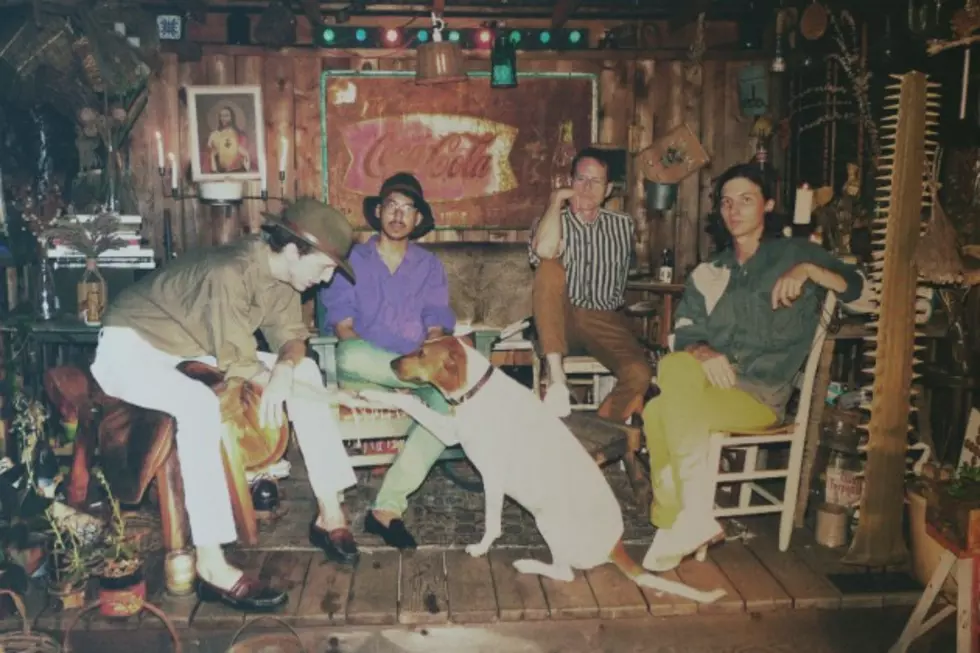 Deerhunter Add Cryptic Countdown to Their Website
The Windish Agency
Deerhunter have added a cryptic clock to their website, and it's counting down to Sunday (Aug. 16) at 11PM. When you submit your email address on the band's homepage, the website redirects to another page (the URL is dubbed "Faulkner") featuring a strange GIF depicting a smiling face that morphs into a dog.
What will happen tomorrow at 11PM is still very much up in the air, but of course, many are speculating an imminent announcement of a new album from the Bradford Cox-led outfit. In that vein, Stereogum points out that Music Direct has a new Deerhunter LP titled Fading Frontier available for pre-order ahead of an Oct. 16 release on the band's longtime label, 4AD.
If the countdown is indicative of a new Deerhunter album, it would follow the band's 2013 full-length, Monomania.
While new Deerhunter material may be on the horizon, guitarist Frankie Broyles will soon make his debut as a solo artist. Broyles will drop a solo 7" on Aug. 21 via Lefse Records, and he recently unveiled "Capturer," the single's A-side. Listen over at Lefse's Soundcloud page.