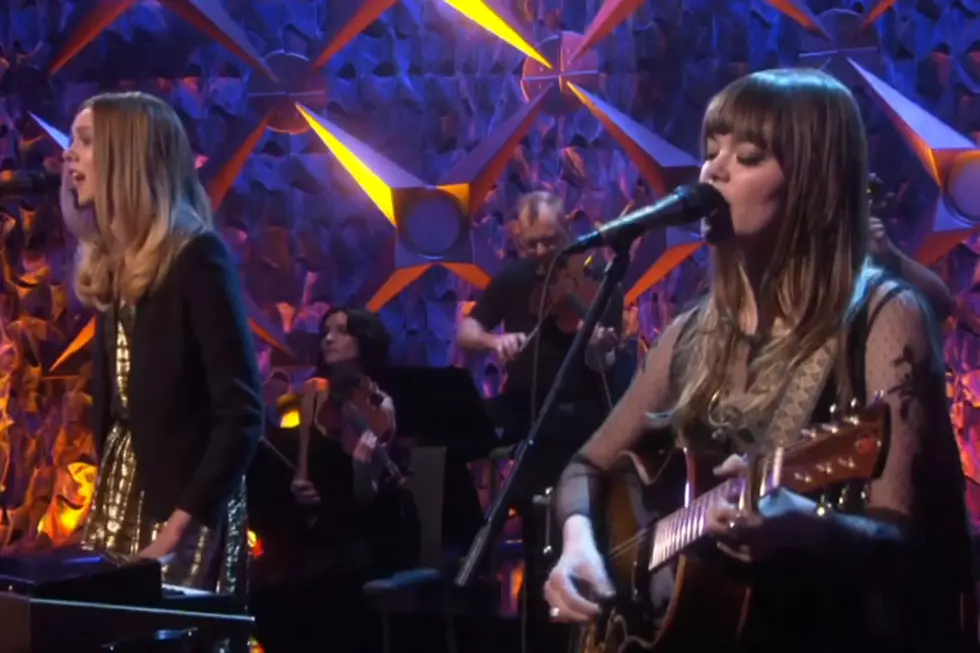 Watch First Aid Kit Perform 'My Silver Lining' On 'Ellen'
YouTube
First Aid Kit might be well into their European tour, but the sisterly duo took some time to stop by 'Ellen' to perform 'My Silver Lining' last week.
"When I heard my next guests' music while driving in my car, I immediately invited them to be on this show," Ellen DeGeneres said during her introduction of the band last Friday (Dec. 5). "They're a fantastic band made up of two sisters from Sweden. I love the song they're about to perform."
And the ladies lived up to DeGeneres' expectations. Complete with a string quartet, the track is a bit more upbeat than their other well-known hit, 'Stay Gold.' With its country twangs, 'My Silver Lining' sounds like the perfect song to be added to a modern-day western -- if one were ever to be made. The sisters play off each other and are vocally precise throughout the track -- and they even perform it with some sass.
First Aid Kit are finishing up their last dates of 2014 in Helsinki and will be resuming their grueling tour schedule in January in the U.K.