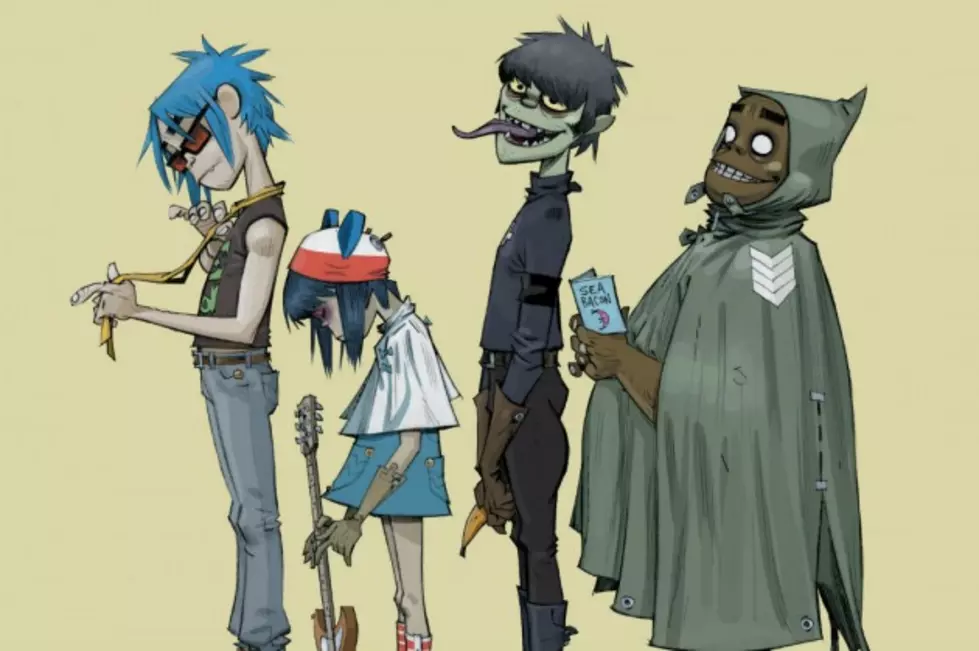 Jamie Hewlett Confirms New Gorillaz Album Coming Next Year
Parlophone
There's been talk of the next Gorillaz album since last year, but now, Jamie Hewlett has shared more details surrounding its status.
"That's next year," Hewlett told DIY Magazine of the forthcoming LP. "I'm working on it at the moment, and it's going very well. I'm very excited."
I don't want to say too much about it, but I'm at that phase of experimentation. What I try not to do when I'm working in this creative period, the cooking of the mess, is go to other peoples' exhibitions and look at other peoples' work. I close my eyes, and don't want to know what anyone else is doing. Doing that has kind of ruined the creative process for me in the past, and I don't want to let that happen again.
Damon Albarn first made mention of the new Gorillaz album in the fall of last year, when he also projected a 2016 release. Hewlett then confirmed the news at the beginning of the year. Over the summer, Albarn said the duo had plans to record in September.
"I'm starting recording in September for a new Gorillaz record," Albarn said. "I've just been really, really busy so I haven't had a chance. I'd love to just get back into that routine of being at home and coming to the studio five days a week."
Hewlett will launch his art exhibition The Suggestionists at the Saatchi Gallery in London on Nov. 18. It will run through Dec. 2. Get more information at his website.