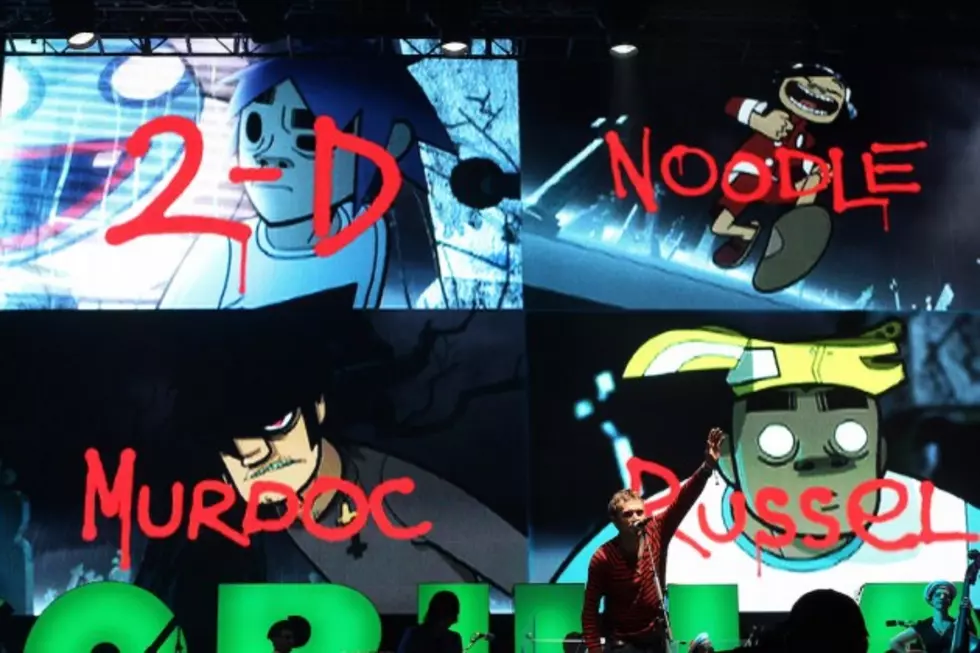 Damon Albarn Says Gorillaz Will Record Again in September
Getty Images
I'm starting recording in September for a new Gorillaz record. I've just been really, really busy so I haven't had a chance. I'd love to just get back in to that routine of being at home and coming to the studio five days a week.
Albarn also spoke about his impressive productivity — on top of the aforementioned projects, he has also released material as the Good, the Bad and the Queen, and worked on film soundtracks — saying that being on a regular schedule is how he works most efficiently:
It's very easy, it's the easiest way to work. I don't like working at night. I sort of down tools at five-thirty, six o'clock and leave the studio. I never work the weekends and I never work the month of August... but, you know, I get a lot done, five days a week, so that probably accounts for my output.
Worst to First: Every Blur Album Ranked