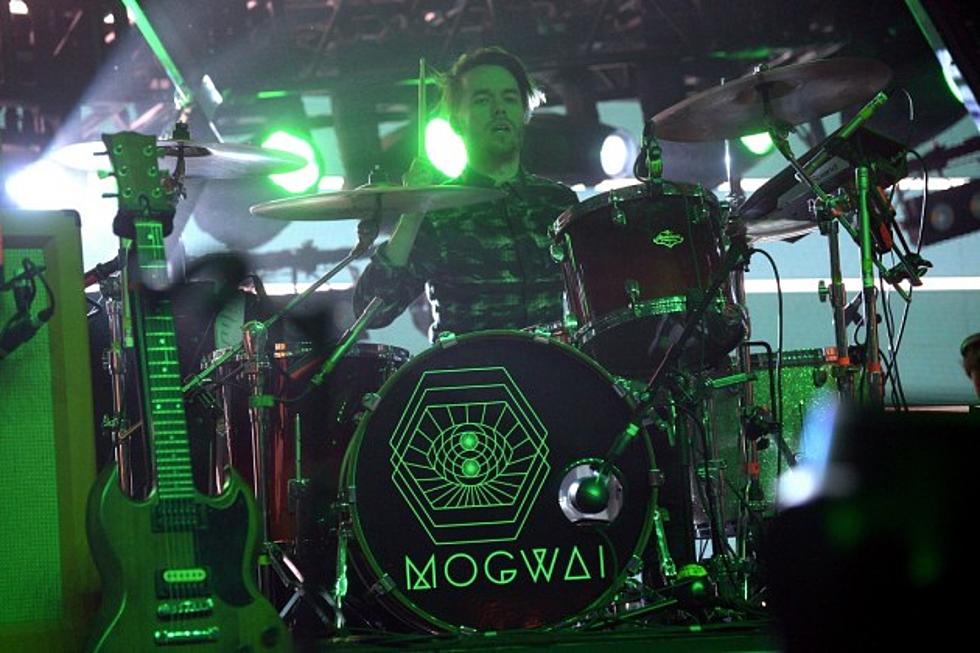 Listen to Mogwai's New Industrial Track 'Teenage Exorcists' From Upcoming EP
Jason Kempin, Getty Images
Glasgow's pride, Mogwai, have announced their next EP titled 'Music Industry 3. Fitness Industry 1.,' and as an added bonus to this already wonderful announcement, the band has released a new track. You can check out 'Teenage Exorcists' in the audio player below.
The six-song EP is a sort of B-sides collection of songs that weren't used on their last full-length album, 'Rave Tapes,' recorded at Castle of Doom in Glasgow under the direction of producer Paul Savage. There are also a few remixes of songs by Pye Corner Audio, Blanck Mass and Nils Frahm. It's due out on Dec. 1 via the band's own label, Rock Action, digitally and on limited 12-inch vinyl.
The band has a few more tour dates left this month in Germany and the U.K. -- you can get all of those details here at the band's website.
Mogwai -- 'Teenage Exorcists'