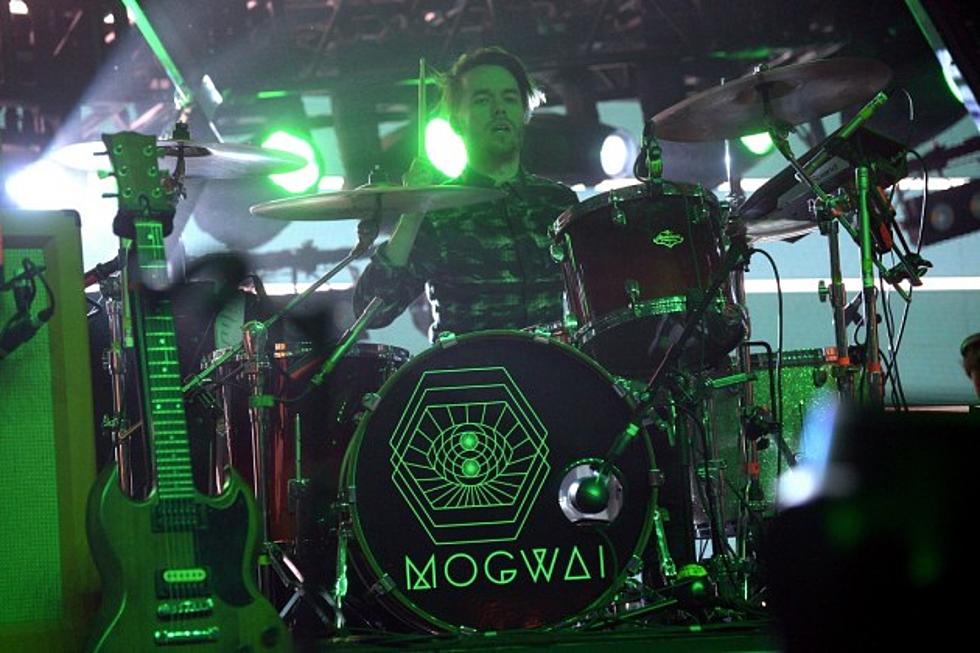 Watch Mogwai's Entire 90-Minute 'Simple Things' 2014 Set In Bristol
Jason Kempin, Getty Images
Glasgow's post-rock pride, the one and only Mogwai, headlined 2014's 'Simple Things' music festival and they unleashed a stellar 90-minute, 14-song set. Now, fans can watch the entire performance -- check it out below.
'Simple Things' took place at Colston Hall in Bristol on Oct. 24. As you watch the video, follow along with the setlist below as well.
Mogwai are currently readying a six-song disc titled 'Music Industry 1 Fitness Industry 3' to be released via their very own label, Rock Action Records, on Jan. 27.
Mogwai Perform at 'Simple Things' In 2014
Mogwai -- Setlist, Oct. 24, 2014
'Heard About You Last Night'
'Rano Pano'
'Hunted by a Freak'
'Ex-Cowboy'
'The Lord Is Out of Control'
'Ithica 27ø9'
'I'm Jim Morrison, I'm Dead'
'Deesh'
'How to Be a Werewolf'
'2 Rights Make 1 Wrong'
'Remurdered'
'We're No Here'
Encore
'Mogwai Fear Satan'
'Batcat'