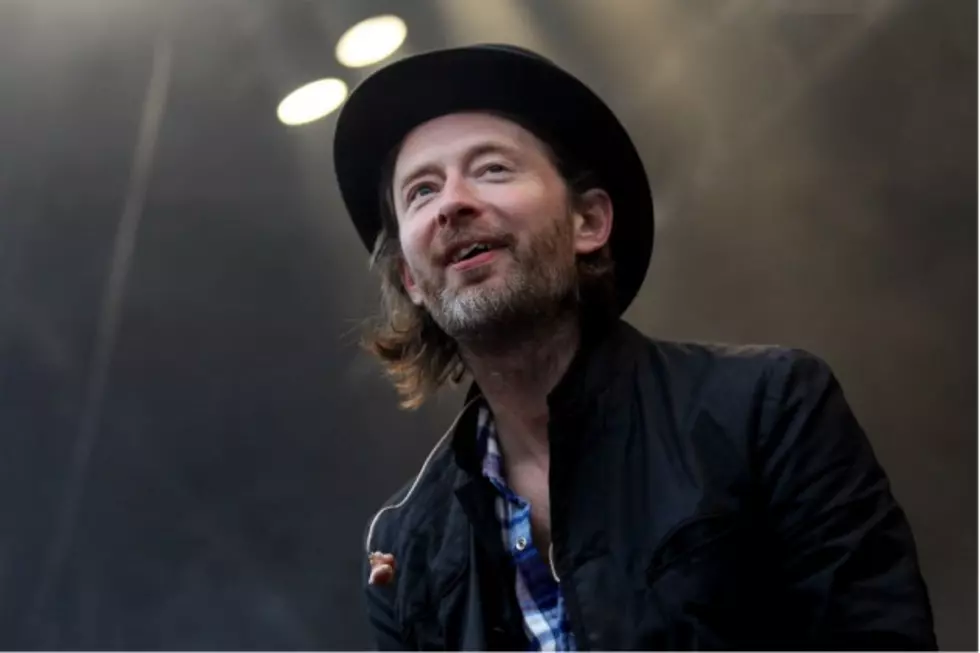 Photo of Thom Yorke in Studio May Suggest Radiohead Album Coming Sooner Than Expected
Matt Cardy, Getty Images
We previously learned that Radiohead were sporadically working on their ninth studio album and follow-up to 2011's King of Limbs, and now, a cryptic photo of the great Thom Yorke in the studio has emerged via producer Nigel Godrich's Twitter account. You can check out the post below:
Drummer Philip Selway commented back in February that the band had been working on the album since this past fall and after a break, would be hitting the studio full-time this September. The picture of Yorke above may suggest that the band is getting an early start.
If the new record's release follows suit with the past two Radiohead releases, we may very well wake up one day to find that it's been self-released and available. Yorke has been a vocal opponent to streaming services until recently, when all of his discography, including his recent solo LP Tomorrow's Modern Boxes (which was initially released via BitTorrent) were made available on Apple Music. After that, it's hard to tell how the band will ultimately decide to release the album.
Worst to First: Every Radiohead Album Ranked