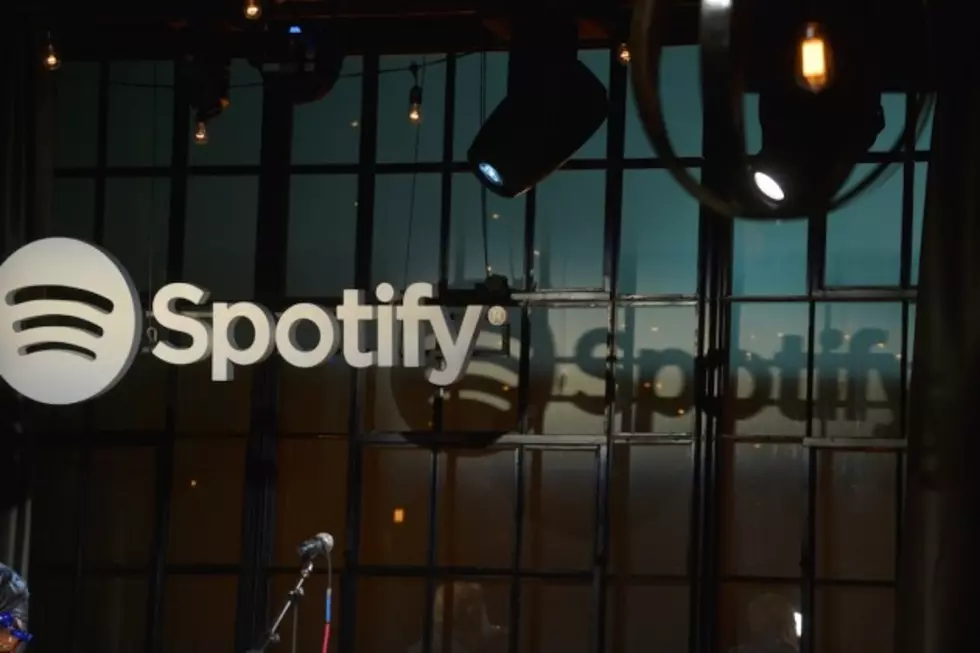 Spotify Announces New Video Offerings + Upgraded Playlist Functionality
Jason Davis, Getty Images
Spotify announced a new video side to its streaming business today (May 20), including partnerships with ABC, ESPN, Comedy Central, and TED, at a press event in New York City.
Spotify also hyped a new running playlist experience, where the app uses a cellphone's accelerometer to change the pace of music in a playlist based on the pace of your run.
At the start of the event, Spotify CEO Daniel Ek promised a combination of
"non-music content" and "better experiences" as part of the company's announcements today. Spotify largely demonstrated stronger curating tools for playlists, folding into that presentation a brief unveiling of the company's new video offerings.
During a playlist demo, the company showed how podcasts and video clips will be integrated into playlists, along with featured videos from Vice News, Nerdist and Comedy Central. Spotify also says its new upgrade will include some exclusive video offerings.
These new developments see Spotify aiming to be a hub for entertainment that users can visit on a whim -- a kind of meta-programming that combines audio and video and leans heavily on Spotify's curation and discovery mechanisms: "We believe [the changes] will keep users happy and engaged with Spotify throughout the day."
Spotify's increased focus on playlists aimed at specific moods and situations allows them to carefully target ads. Those targeted ads are a big incentive for advertisers, and today's developments are an indication that Spotify is standing strong by its free tier, which is 100 percent ad-supported.
The press event, which was announced all the way back on May 7, was largely seen as an opportunity to steal industry buzz from Tidal, which despite its marketing troubles is still new and shiny, and Apple, which clearly has something new and shiny in the works.
Ek noted that the service has streamed 25 billion hours of music and makes up 54 percent of all music streaming.
The event also featured Ilana Glaser and Abbi Jacobson riffing on Spotify's "new platty" -- Broad City is part of the programming Spotify is hyping for the launch of its video capability -- and a closing performance by D'Angelo, featuring Questlove of the Roots.
Spotify nodded to new partnerships with Nike+ and Starbucks. Earlier this week, Spotify announced the Starbucks partnership, which puts the streaming service in the hands of 150,000 baristas and gives Spotify an injection of ubiquity it will likely need to face the Apple onslaught.