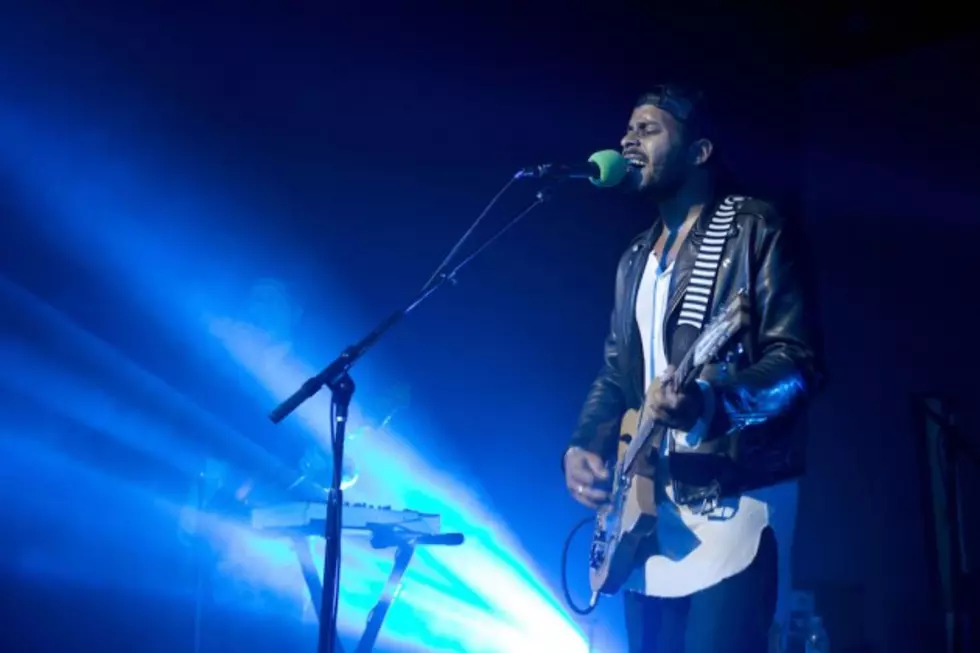 Twin Shadow Has Torn Meniscus, Cancels Shows Through Mid-August
Tasos Katopodis, Getty Images
Just as Twin Shadow was getting back on his feet following a tour bus accident in April, he's being taken back off them: Doctors have determined that the singer has a tear in his PCL and meniscus. The good news is that surgery can be avoided if Twin Shadow takes it easy for a while, and that's the route he's going, as he announced today (May 22) that he will be canceling all tour dates between now and mid-August.
As many of you know, towards the end of our North American Eclipse tour we were involved in a serious tour bus accident...

Posted by Twin Shadow on Friday, May 22, 2015
Twin Shadow, real name George Lewis, Jr., performed on Late Night With Seth Meyers on May 6 and was sporting a black cast that covered part of his forearm, wrist and hand, as he was recovering from the reconstructive hand surgery necessitated by the crash. Drummer Andy Bauer, who was also involved in the accident wasn't fit to perform at all at that point, as Twin Shadow was backed only by guitarists Sam Cohen and Ray Brady.
Thankfully, the phrasing of the Facebook post seems to imply that by mid-August, everybody involved in the accident, not just Twin Shadow himself, should be able to return to the stage.