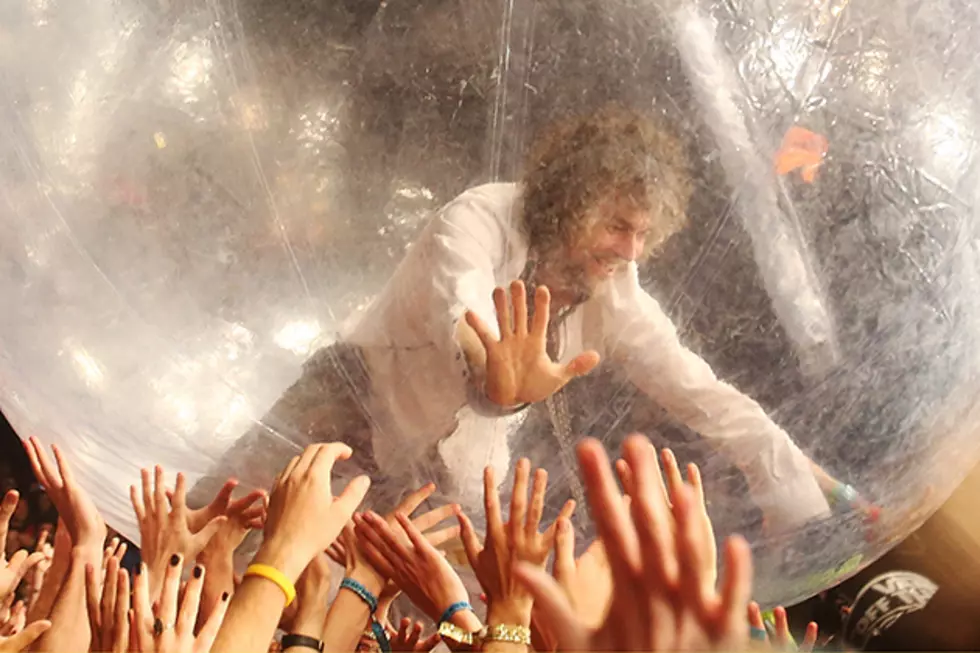 That Flaming Lips 'Sgt. Pepper' Remake Is Real and Coming Out in October
Mark Metcalfe, Getty Images
Hopefully you'll forgive our prior skepticism toward the Flaming Lips' announcement about remaking the Beatles' classic album, 'Sgt. Pepper's Lonely Hearts Club Band.' But the Lips have burned us before, like their Pink Floyd-inspired April Fool's Day prank. But this Beatles tribute is happening for sure, although we won't believe it completely until we have the album in our hands.
This bit of news bears all the marks of being true, to be sure. The band covered 'Lucy in the Sky With Diamonds' with Sean Lennon on 'Late Show With David Letterman' back in February, so it would seem they know how to play at least one Beatles song.
Plus, they recently posted photos of themselves in the studio with pop star and phallic enthusiast Miley Cyrus, who was rolling up something illegal-looking, so they're probably in the right mindset to record Beatles tunes.
Fans can preorder 'With a Little Help From My Fwends' on May 15; the album comes out Oct. 28. Those who preorder will get an instantly available digital download of the Lips' version of 'Lucy in the Sky With Diamonds,' which features Miley and dance music icon Moby.
A portion of profits from the sale of this album will go to the Bella Foundation, a group that helps low-income pet owners in the Lips' home state of Oklahoma.