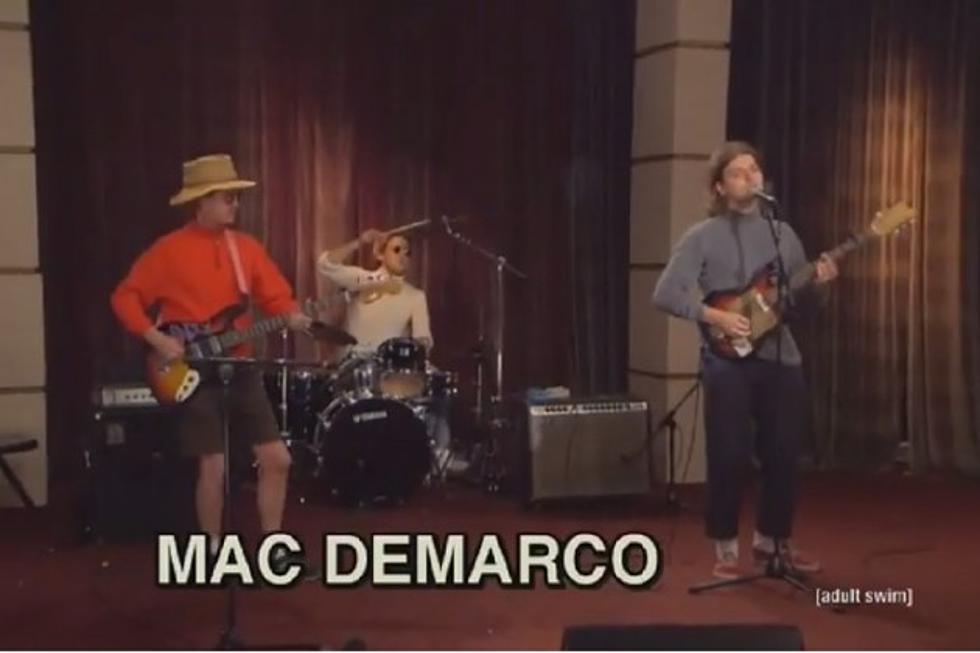 Watch Mac DeMarco Get Pummeled On 'The Eric Andre Show'
YouTube
If you're a regular Adult Swim viewer, you might have seen Mac DeMarco and his band briefly appear on 'The Eric Andre Show' this past week for a hilarious segment that's over in all of 0:46 seconds. You can check it out below.
In the clip, DeMarco and his band are introduced by Eric Andre himself before they begin to play the opening verse of his song 'Still Together' -- but that's not where the fun ends. They're abruptly interrupted by Andre yelling "Now it's time for Attack DeMarco" before a clan of Asian men brutally tie and beat the singer while one guy takes it a bit further with some flatulence.
Comedian Hannibal Buress watches from the couch with a flat look on his face, as always with these sketches. And that's all he needs to do to make this clip that much funnier.