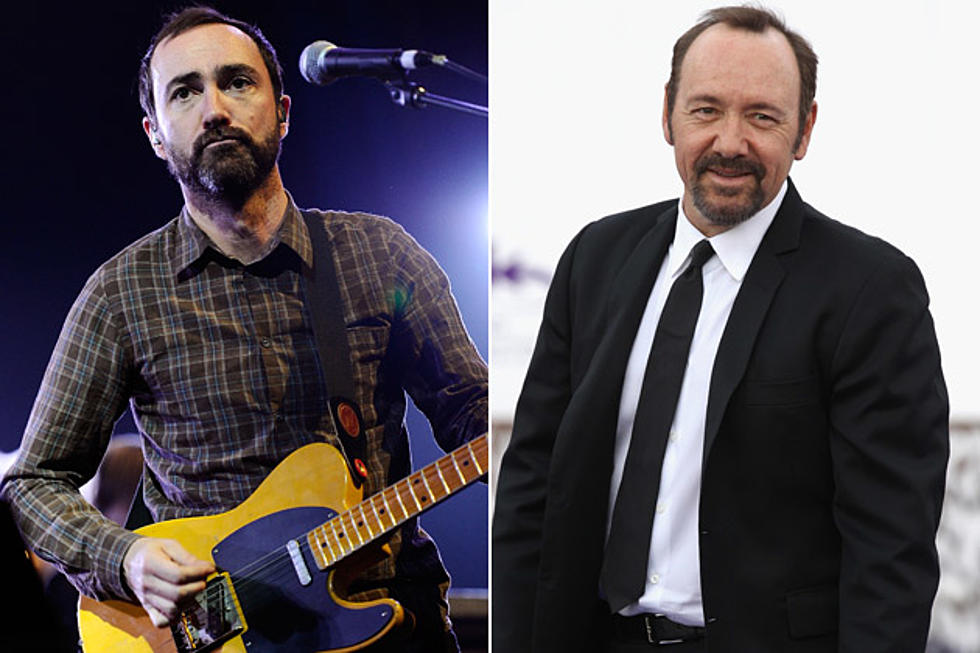 James Mercer + Kevin Spacey – Rock Star Look-Alikes
Karl Walter / Chris Jackson, Getty Images
You wouldn't think the Shins frontman James Mercer and 'American Beauty' Oscar winner Kevin Spacey would have much in common other than a receding hairline and a goatee. But let's take a look at some facts.
Mercer fronts one of the most popular hipster bands of the past decade. When he isn't busy with the Shins, he makes records as Broken Bells with Danger Mouse, the super-popular producer who's worked with Beck, the Black Keys and Gorillaz -- all artists beloved by fans with diverse tastes in music.
In 2004, Spacey played one of pop music's original hipsters, Bobby Darin, best known for the No. 1 hit 'Mack the Knife,' in the movie 'Beyond the Sea.' During his brief career (he died of a heart ailment when he was 37), Darin performed a wide range of music, including '50s rock 'n' roll, folk, pop, country and finger-snapping jazz. Spacey, a huge Darin fan, expertly sang Darin's songs in the movie and on its soundtrack.