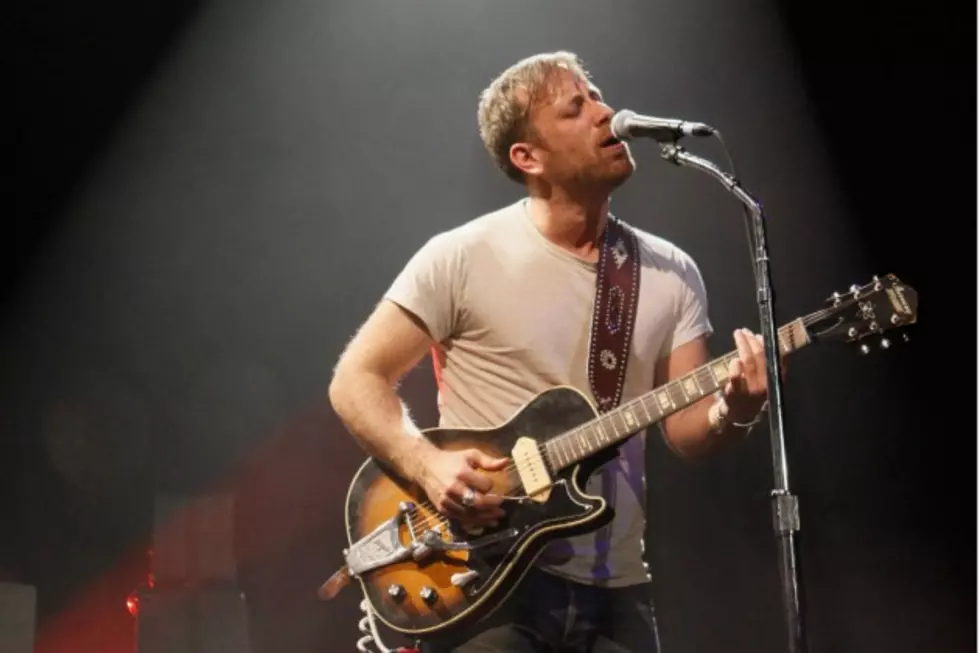 The Arcs (Feat. the Black Keys' Dan Auerbach) to Release Boxing-Inspired 7-Inch
Janette Pellegrini, Getty Images
According to Bull Moose Records, the Black Keys' Dan Auerbach has a new project called the Arcs and they're slated to drop their debut single this May via Nonesuch with a full-length to follow this summer. The forthcoming 7-inch was inspired by the upcoming championship fight between Floyd Mayweather and Manny Pacquiao on Saturday (May 2). The vinyl release will feature "Stay in My Corner" as the A-side with "Tomato Can" as the B-side. Take a look at the album art below:
Auerbach told Rolling Stone he recorded the new album in rehearsal studios and at a Brooklyn studio with friend Leon Michaels, who he previously collaborated with on projects with Dr. John and Lana Del Rey. "It was cut really quick in a week and a half, two weeks of recording." he said. "I wanted everything to flow [and] be cohesive. A lot of the songs bleed one into the other, a lot like the Grateful Dead – my favorite records that they did. So I've got a lot of connected songs. It's basically everything I love about music all wrapped up into one record."
The single will drop the same day as the bout. It will be exclusive to independent record stores and you can pre-order your copy via Bull Moose.
Earlier this year, the Black Keys were forced to cancel a string of tour dates due to a shoulder injury sustained by drummer Patrick Carney. However, the Akron, Ohio-hailing blues-rockers are scheduled to pick up their tour later this month, with North American dates kicking off on June 5 in Cincinnati. The duo will also play this year's Mountain Jam on June 6 in Hunter Mountain, N.Y.; Governors Ball in New York City on June 7; and Outside Lands in San Francisco on Aug. 7-9. Check out a complete list of upcoming dates on the band's website.
The Black Keys dropped their most recent, Grammy-nominated full-length, Turn Blue, last year.