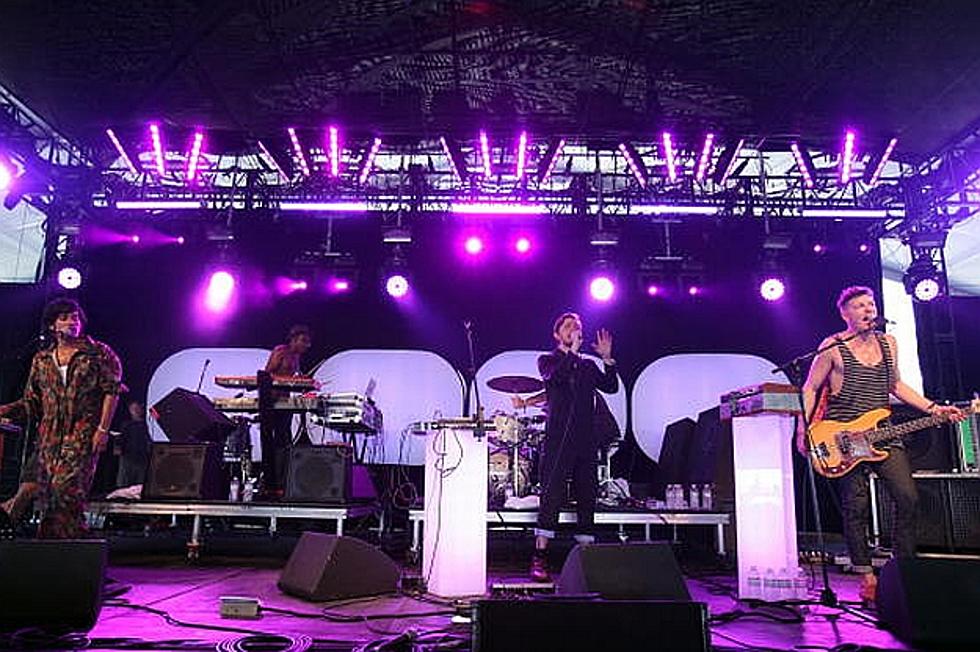 Yeasayer Release Trippy Video for 'Henrietta'
We do not condone the use of illegal drugs. However, if you happen to partake in such activities, we do recommend watching the new triptastic music video for Yeasayer's 'Henrietta.'
The clip starts off with what looks like a distorted disco ball engulfed in psychedelic waves. It's like your computer's screensaver is tripping on acid. The imagery starts to change during the second half of the video, transitioning to a purple hue of water waves and sunshine, complete with a binary-like waveform. Watch the video from beginning to end and prepare to have your mind blown.
Rhode Island School of Design grad Chris Keating usually directs the band's celebrated visual elements, but this time digital artist Yoshi Sodeoka took over the reigns. The Japanese-born Sodeoka moved to New York City in 1989 to study art and design at the Pratt Institute.
'Henrietta' is taken from Yeasayer's upcoming album, 'Fragrant World,' which is due out on August 21. As you can tell by our official review of 'Henrietta,' we can't wait for it to come out. The Brooklyn, N.Y. group are currently on the road to promote the new album. Check out a full list of dates on their website here.
Watch Yeasayer's 'Henrietta' Video