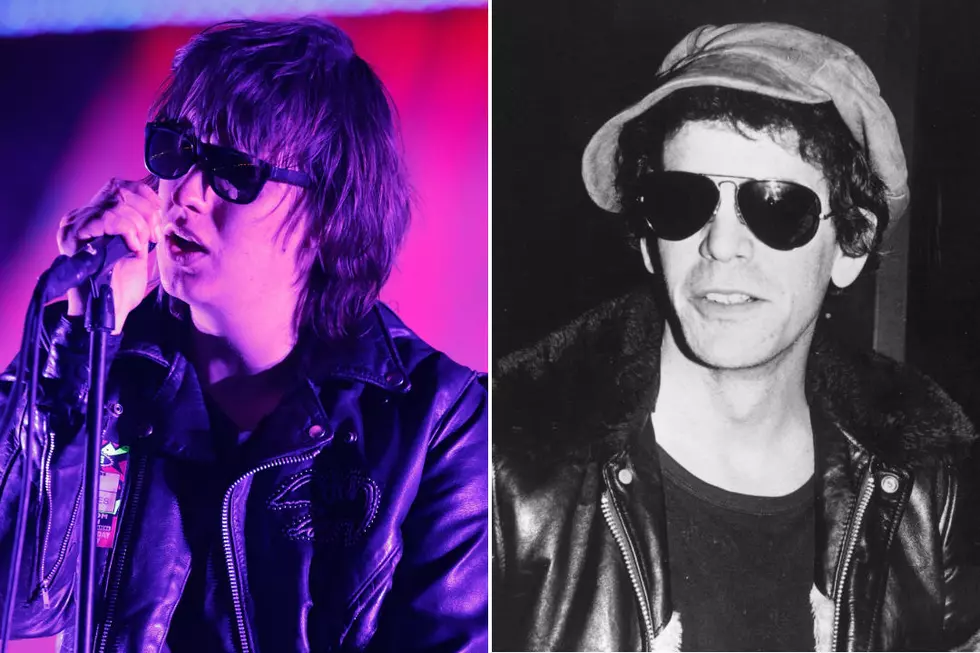 Julian Casablancas Delivers Spot-On Velvet Underground Cover for HBO's 'Vinyl'
Simone Joyner / Keystone, Getty Images
HBO's new series Vinyl -- which was created by Mick Jagger and Martin Scorsese and follows the lavish and turbulent life of a '70s-era New York City record exec played by Bobby Cannavale (Boardwalk Empire) -- compiles a soundtrack that spans music pulled from the show's period, originals from current artists and some well-placed covers. Julian Casablancas contributes the latter with a spot-on rendition of one of his musical heroes: Lou Reed.
Casablancas tackles the Velvet Underground's "Run Run Run." Take a listen above and then compare it to 1967 original at the bottom of the page. The cover appears on Vinyl: Music From the HBO Original Series, Vol 1.2, the second release for Atlantic and Warner Bros.' weekly EP series gathering music from the TV show's expansive soundtrack. This particular batch of songs also features the Del-Tino's, Jerry Lee Lewis, Aimee Mann and Don Covay. Grab it over at iTunes.
Jagger also played a role in curating Vinyl's soundtrack alongside music supervisors Randall Poster and Meghan Currier. Atlantic and Warner Bros. plan to release EPs every Friday until the end of the series' 10-episode run at which time the labels will issue the second full-length soundtrack. The first compilation arrived prior to the show's debut last Sunday (Feb. 14).
The Velvet Underground, "Run Run Run"